Metallized Pet Film First Aid Rescue Blanket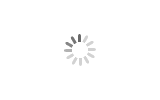 Metallized Pet Film First Aid Rescue Blanket
hubei

30 days after deposit

10 tons/day
1. thickness:12-75 micron
2. width:240-1650mm
3. vmpet film is popular used for food and gift packing,or laminating and others.
4. the advantage of high glossy vmpet film:high glossy,strong metallic looking,smooth surface,good barrier of water vapor and gas,with gold color, won't fade color.
Feature of metallized silver pet film first aid rescue blanket
It is widely used for laminating, glitter, colorful ribbon, windmill, art craft drops.and also widely used in lamination with paper and paperboard because of its bright metallic effect, and finally achieves a great decoration effect. Especially when a layer of gold color is coated onto the top of metallized PET film, a shining gold decoration effect is realized. As a professional manufacturer of metallized PET film.


Our Services
After Sales:
1. We are very glad that customer give us some suggestion for price and products.
2. If any question, please let us know it in the first by E-mail or Telephone. We can deal with them for you in time.
Factory Visit:
1. Welcome any customer to visit our factory directly.
2. If customer have any scheduling in China, please let us know. We would llike to help you book the hotel and pick up you from air port, or railway station.
3. Any more problems, please feel free to ask, and we will try our best to supply you!
Additional:
Looking forward to your kindly inquiry
Data sheet for metallized silver pet film first aid rescue blanket
Test Item
Unit
Standard
Test Method

Thickness

mic

12

ASTM D-374

Tolerance

%

±3

Tensile strength

MD

Kg/mm2

≥18

ASTM D-882

TD

≥18

Elongation at break

MD

%

≥100

ASTM D-882

TD

≥100

Heat shrinkage
(150℃,30min)

MD

%

≤3.0

ASTM D-1204

TD

≤3.0

Surface Tension

dyn

≥50

ASTM D-2578

Friction Coefficient

——

≤0.80

ASTM D-1894

≤0.80

Base Film Haze

%

≤3.0

ASTM D-1003

Thickness of Aluminum Layer

Å

380

Square resistance meter

Ω/□

1.5

GB/T 15717

O.D

1.8

X-rite 361

Uniformity of Aluminum Layer

%

±10

GB/T 15717

Firm of Aluminum Layer

%

100

3MTape
Factory scene